Finding the best gifts for your girlfriend can be crucial to any relationship but they also give you a great chance to remind her how amazing she is.
Of course, if you don't enjoy shopping then you may be tempted to grab the first girls gift you see at the store, but don't worry, because if you really want to see here eyes twinkle by giving her something sweet and appropriate then we've put together this quick guide to help you in choosing gifts for your girlfriend no matter the occasion.
Gifts For Her Birthday
A girls birthday gift is often one of the easiest occasions to buy gifts for even if you haven't gotten to know her that well yet. If you have an idea of her personality, likes and dislikes or what she is passionate about then these give you some great guidelines for buying gifts for her birthday and are a great chance to buy a meaningful gift and show her how special she is in your life.
Anniversary Gifts For Her
Anniversary gifts mark a milestone in your relationship as a couple. The most suitable anniversary gifts for her will remind her of your most enjoyable moments together as a couple. When choosing anniversary gifts you can consider things that you both love or gifts that show memories and experiences you've collected together.
Valentines Day Gifts
There is no better time to show your romantic side than with a meaningful Valentines Day gift for her. Budget shouldn't be a problem when buying a Valentines Day gift because it won't matter whether you buy a cheap gift or the most expensive gift you can find, the simple rule here is to find the most romantic gift you can and you'll be sure to make her happy.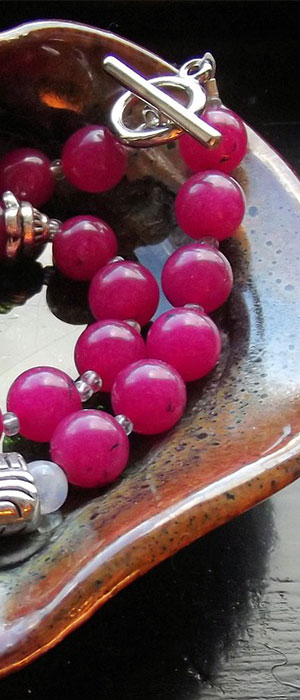 If you're looking for some more inspiration, here are a few great gift ideas that work for almost every occasion:
Flowers – This is on of the most traditional gifts that are suitable for every occasion. You can buy elaborate flower arrangements from a local florist all year round.
Chocolate & Candy – A box of sweet confectionery is another classic gift that should always be considered. Most women love sweets, even if they don't admit it or don't eat a lot and gift giving with sweets is often recognized as a romantic gesture.
Beauty & Cosmetics – Most women adore gifts that help them to look amazing. Sure, you still love her without any makeup but girls generally use cosmetics not just to impress you but to feel good as well and you have a wide range of options from perfumes, spa products, hair care or gift baskets that are sure to make her smile.
Books – If your girlfriend loves to read then don't be afraid to give books to an avid reader. You could choose an autographed copy of her favorite author's work or you could introduce her to a new writer or series that she might not choose herself. Books related to hobbies, her passion or interests also make great gift ideas.
Jewelry – Buying jewelry gifts doesn't have to set you back a fortune and it is a common misconception that people make since. You could select a customary style or trinket available from your nearest jewelry store or make it more personalized by engraving the jewelry with a special message or her initials.
Experiences – There are now easy ways to experience special events that were once out of reach for many. There are lots of companies that specialize in experiences that give you behind-the-scenes access to events or people. Alternatively you could create your own experience, for example with a present, dinner and an event all following the same theme so there is a lead-up from the start through to the big event.
Other Gift Ideas – There are still a wide range of gift ideas we haven't mentioned including fashion accessories like a watch, purse, handbag or belt from a well known fashion house, outdoors gifts for people that love gardening, hiking or camping and even gifts for music lovers such as high end headphones or portable speaker system that they'll be sure to love.
All in all, no matter what the occasion, when you are choosing gifts for your girlfriend, if you select a gift with love and from your heart then you'll be sure to make her happy.